Digital commerce services
Redefine your brand online with Ancubate's digital commerce service. eCommerce across the globe is rising, and with COVID-19 in hindsight, every retailer should look forward to selling online. Ancubate becomes your eCommerce partner and helps you obtain the benefits of digital commerce.
Services
Overview
At Ancubate, we offer B2C and B2B digital commerce services for enterprises, SMBs, and startups. Our team of eCommerce specialists helps you take your business online, so you can get global exposure and sell to a larger audience. We offer 360-degree eCommerce service & solutions, ranging from strategy development to marketing and experience optimization.
eCommerce strategy development
Selling online is entirely different from selling offline. Customers have myriad options, and in order to succeed, you'll need to stand out. At Ancubate, we develop a eCommerce strategy from scratch that'll help you grow your business in this vying eCommerce environment.
Customized digital experiences
More than 24 million online stores exist, so it's arduous to get attention as a new eCommerce site. ECommerce experts at Ancubate design your store to create custom digital experiences. This ensures your store provides a unique and satisfying experience to your customers.
Retail experience optimization
Ecommerce shoppers abandon seven out of ten shopping carts, and the primary reason is an unsatisfactory retail experience. Our retail experience optimization services ensure you provide the best experience to your customers, thereby ensuring more sales and revenue.
Ongoing improvements
Ecommerce is continually evolving, and businesses need to adapt. At Ancubate, we take care of the innovation process so that you can focus on your core business processes. Our eCommerce experts make ongoing improvements to your digital commerce to ensure the best results.
How we deliver digital commerce services
Ancubate provides a full-lifecycle digital commerce process. Each business is different, and so are its requirements. We work closely with you to understand your requirements, challenges, and objectives.  We then utilize your experience and expertise to implement our eCommerce service & solutions. Take a look at our eCommerce development process.
Analysis & brainstorming
We examine your requirements and come with a robust eCommerce strategy.
Design & development
We design and develop your eCommerce website from scratch.
Website testing
After developing your store, we test it to ensure it provides the optimum user experience.
Delivery & promotion
Once tested, we create a launch and marketing plan for your eCommerce site.
Technologies
Our Tech Expertise
eCommerce is continually evolving, and as the leading eCommerce company, we evolve with it. We utilize cutting-edge technologies and eCommerce platforms so that you can achieve your online retail goals. We are capable of utilizing all the major eCommerce development platforms and technologies to help you develop your dream online store.
   iOS
   Android
   Ionic
   WordPress
Benefits of our B2C & B2B digital commerce services
Domain Proficiency
As the leading eCommerce services company, we ensure best-in-class, client-focused services.
Reduced Costs
If you want to grow your business online at minimal costs, Ancubate has got you covered.
On-Time Delivery
We understand the importance of your time, and hence, we guarantee timely delivery.
Guaranteed Business Growth
We practice what we preach. Our services are result-oriented and ROI-driven.
Large Retailers
Do you own a large chain of retail stores like Walmart? It's time to take them online. At Ancubate, we provide expert digital commerce services for large-sized retailers. We deploy omnichannel retail strategies so you can sell online without disrupting your offline operations.
Small-Medium Retailers
If you own a brick-and-mortar store, you've probably realized that it's time to go online. But selling online, especially if you've never done it before, can seem daunting. Let Ancubate help you out with its eCommerce development services.
eCommerce Startups
Do you have an eCommerce idea that you believe can change the world? Let us turn it into reality. At Ancubate, we provide digital commerce consulting services. Our experts work with you to streamline your idea and transform it into a full-fledged eCommerce store.
Why choose Ancubate for eCommerce development services?
Exceptional Support
We offer world-class support to our clients. If you ever run into issues with our solutions, our 24/7 support team has got your back.
High-Performance Solutions
At Ancubate, we develop high-performance, feature-rich eCommerce solutions that guarantee superior customer experience and satisfaction.
Competitive Prices
Our aim at Ancubate is to make every business digitally capable. We keep our prices competitive, so you can go online without hurting your wallet.
Our work
We have helped our clients achieve excellence and business growth online. Our team of eCommerce experts has assisted eCommerce businesses across all niches and industries. Here's a quick overview of our digital commerce services portfolio.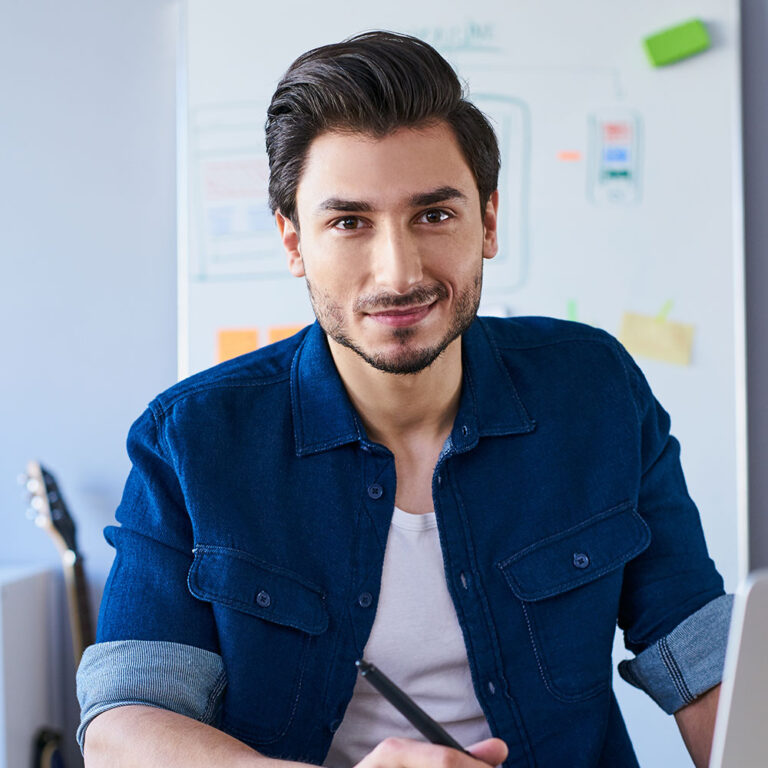 I own a small shop where I sell handmade goods. I wanted to scale up and sell online, but I wasn't sure how to begin. I got in touch with Ancubate, and they created a complete eCommerce plan for me. Now, my eCommerce revenue is higher than my offline earnings.
Most asked questions about digital commerce services
contact us
We'd love
to hear from you!